Are you a beauty enthusiast? If yes, you must be aware of the storm created by CBD Genesis and wellness industry. Today, you can find CBD-infused products available in different forms. The beauty industry is always looking for a unique product that can attract customers to their brand and make them stand out from the competition. Customers are also willing to try new products that can help them manage their skin issues. CBD has now emerged as the popular ingredient in the beauty product that promises people clear and beautiful skin. Most people shy away from CBD products due to misinformation and misunderstanding. If you are one among those, who fail to grasp CBD's effectiveness, read ahead. You can find out how CBD, the botanical ingredient, can help transform your skin.
About CBD
Understanding CBD is significant to know its effectiveness for your skin. CBD refers to one of the hundred cannabinoids identified in the cannabis plant. Before you start giving CBD the stink eye, know that it does not cause a high. It does not exhibit psychoactive properties like THC (tetrahydrocannabinol), the controversial component in cannabis. In other words, the use of CBD on your skin will not make you high. However, you may experience its therapeutic benefits, such as getting relief from pain, insomnia, or anxiety. Hence, using products like Sunday Scaries CBD can help you feel relaxed.
CBD And Skincare
Everyone wants to have beautiful and glowing skin that makes them look young. It is the reason why the beauty industry has become a multi-billion dollar industry. How does CBD come into play here? Your skin looks aged and dull due to issues such as acne and hyperpigmentation. The main reasons behind such skin issues are:
Epidermis suffering from free radical damage

Inflammation developing due to any irregular function in your endocannabinoid system
ECS, or the endocannabinoid system, refers to the complex cell receptor matrix in the body. The ECS is responsible for maintaining the balance of key functions linked to the skin. It includes pigmentation or melanocyte production, oil production, and others. Including CBD in your skincare routine can help deal with such issues. It is because of the potential antioxidant properties and anti-inflammatory benefits linked to CBD. Here are some of the speculated skin benefits offered by CBD:
CBD May Regulate Oil Production
Acne is a severe problem affecting people worldwide. Sebum overproduction results in the development of acne. A study conducted in 2014 indicated the possible effectiveness of CBD in sebum production. CBD may have anti-inflammatory properties that can have an impact on sebocytes.
CBD Can Reduce Inflammation
The potential anti-inflammatory properties can lower skin irritation or breakout triggered due to conditions such as psoriasis or eczema.
CBD May Offer Skin Hydration
According to a study, the use of CBD on dry skin may offer hydration. 
The research on the effectiveness of CBD remains at the infant stage. But, the results indicate promising benefits of using phytocannabinoids on your skin.
The CBD Products You Can Try In Your Skin Routine
If you have a regular skincare regime and have not seen any improvements, you can give CBD a try. While you must never expect any miracles, some high-quality CBD skincare products can offer fantastic results. Here are some of the CBD products with high popularity among users:
KANA Toner
While all the products from the brand stand out, the Lotus CBD Essence Toner requires a special mention. The product contains CBD and pink lotus. Such effective ingredients easily absorb into the skin and nourish it. The brand is gaining recognition among users due to its combination of Korean beauty, CBD, and aromatherapy. The plant-based skincare line claims to offer products with no toxic ingredients and fragrance and Elf bars.
KHUS+KHUS Body Wax
KHUS+KHUS is the brand focusing on plant-based formulas for a truly heavenly experience. Founded by Kristi Blustein, the superior-quality plant ingredients with CBD can support the healing of your body and mind. The heavy body wax contains high levels of CBD (more than 200mg of hemp-derived CBD). The synergy of CBD with other plant-based ingredients may keep your skin trouble at bay.
CBD Bath Bombs By Foria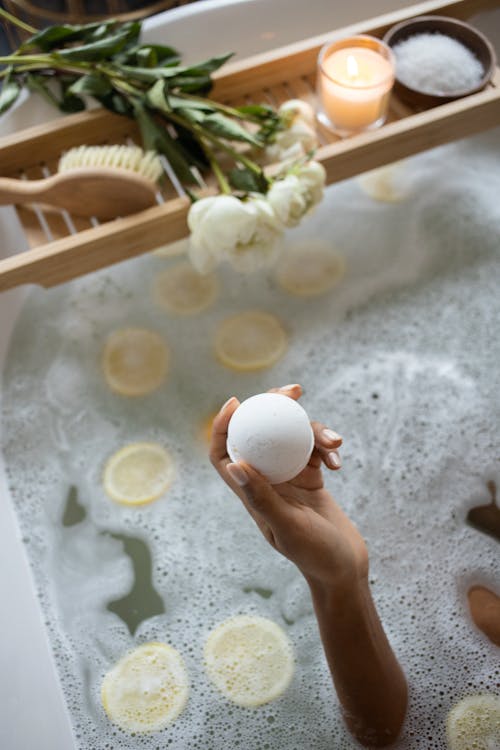 Do you know inhaling CBD may offer relaxing effects? CBD bath bombs can provide you such relief. Foria offers bath bombs containing bathing salts and CBD. It provides you soft skin and keeps your muscles languid after soaking in it. Soaking in hot water is followed by many to recover from stress and tensions in the body. The ancient healing practice of soaking can offer a heightened experience by adding essential oils, plants, or minerals to it.
Seabedee Skincare Set
The brand offers a skincare regime set for visible results. The set containing a cleanser, hydrating mist, moisturizer, and a face mask contains CBD and terpene. Terpene is a powerful weapon that can offer a boost of anti-inflammatory, antimicrobial, and antioxidant benefits. It is a product that seems like a perfect choice to include in your skincare regime due to the absence of fragrance, dimethicone, parabens, and sulfates.
Conclusion
It is significant to shop for CBD skincare products with caution. Remember, CBD alone may not offer skin benefits if the other ingredients used in the product have no effectiveness. Always look beyond CBD in the ingredient list. Opt for the right one suiting your skin needs after a thorough analysis of the ingredients used in it. The right combination of elements may do wonders to your skin with correct usage.