Slicked Back Ponytail Ideas
Here we are talking about the slicked-back ponytail. This is the season of the hottest hairstyle slicked back ponytail. Here are the best ideas for a slicked ponytail leads. This is a very simple look style for every woman or girl. Usually, we love to adopt all of the hairstyles. slicked back ponytail is one of the most  Wesynonymous with comfort and simplicity. We have the easiest and perfect synonymous with comfort and simplicity styles for you. This style is most likely among women.  Let us have to look at some ponytail styles and ideas which are perfectly done in 2020.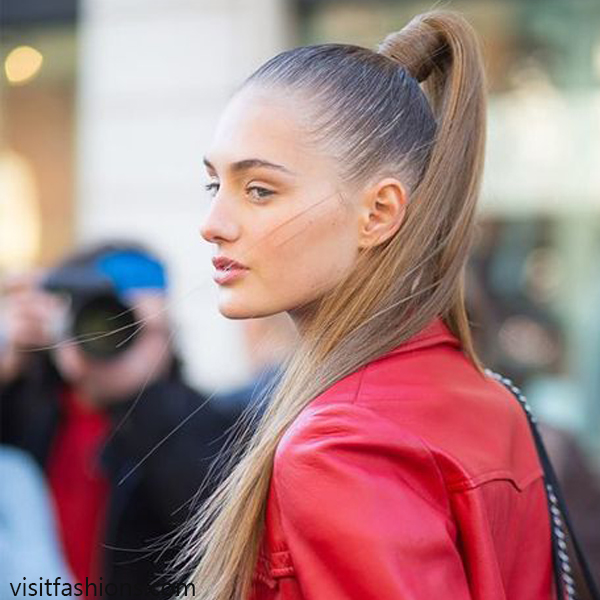 What you will Need
Flat iron
Fine-tooth comb
Brush
Bobby pins
Clear elastic
1. High Slicked Back Ponytail
slicked back is an awesome option for putting the hair off the shoulder. There is the best option for you about the slicked ponytail.
Straighten the Hair
The first step is to wash and straight the hair. Creat the best base for your hair First, start the iron from root to end. While iron is careful don't take much time. spray your strands with a heat protectant and flat iron your hair.
Use Of Gel
When you straighten your hair then apply the gell to give a shiny and straight look. You can use a fine-tooth comb to distribute the product through your hair easily. Apply a gell to the hairline slicked back part of the ponytail. Gell is the best formula to keep the hair smooth and straight.
 Smooth Hair Into A High Pony
Smooth your hair. You can use level clear elastic to tie it into a high ponytail.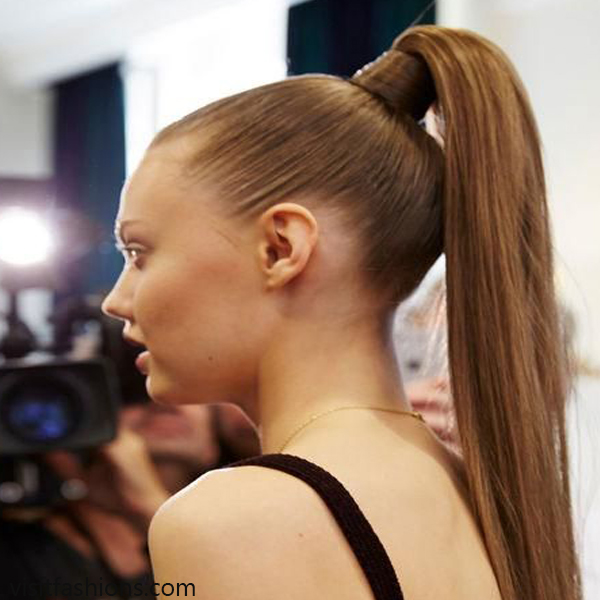 Wrap Your Hair Tie
If you want to conceal your hair tie and give your look a little bit extra details. Then you can wrap a small strand of hair around the base of your ponytail and use a bobby pin to secure it. While wrapping the hair make sure you have done your wrapping with clear cut styles and beat shape. This is the best step when you wrap the hair comes in smoothy shape.
 Finish With Hairspray
After wrapping the hair spray your hair your ponytail will be in stylish shape.
2.Long Slicked Back Hair
If you have an extra bold slicked the hair you want to show off your length. You can slick your hair back easily, and it'll look just as an awesome look. Usually, celebrities have worn this type of popular slicked-back style on the red carpet for years in 2020. It's elegant and unique equally badass at the time. So grab your attention go-to bristle brush, a pomade paste or gel easily and quickly, and you need a bit of water to brush your strands back into a slicked-back ponytail. Need inspo? then Click through for the striking slicked-back ponytails.
2.Best slicked ponytail with images
Back pony is basically looking perfect on every woman. We are not talking about any famous actress we talk about generally. Ponytail styles make the look very stylish. Slicked pony style also takes less time. This style is perfect for job ladies they can easily handle the whole day. Slicked styles are perfect for young girls. This is not a very time-consuming style. We are going to get a collection of the different ponytail; styles bellow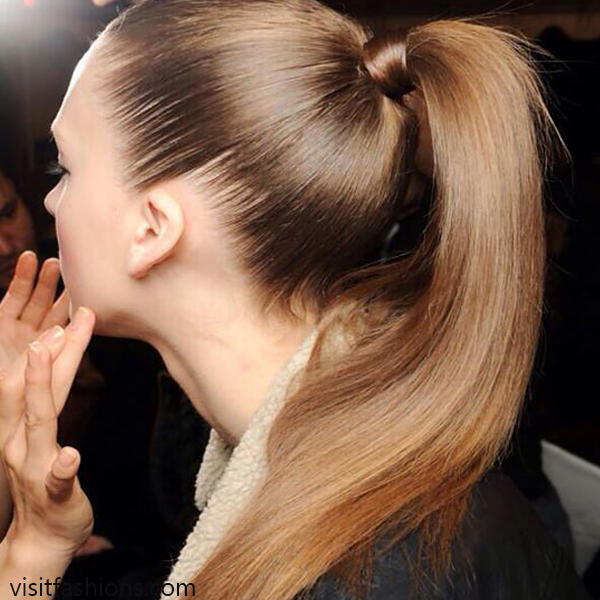 3.Wire-Wrapped Ponytail
Latest 15 Simple Nail Designs Ideas For Girls In 2020